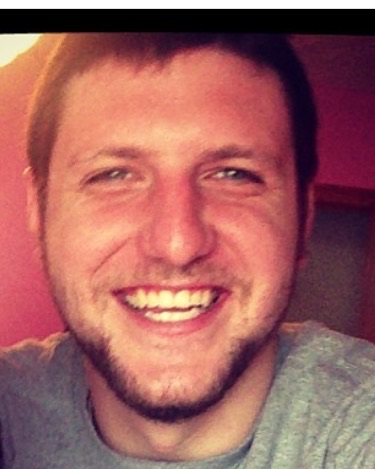 Announcement Made
The awards are announced yearly on the anniversary of Grant's passing Sept. 5 and are to be used for promotion, prevention and/or research in the areas of suicide awareness and prevention, behavioral health issues, and program development for people with disabilities. The Bauer Fund promotes the use of R.A.K.s (Random Acts of Kindness) throughout the year but is primarily focused on Grant Day (Sept. 5) and Grant Week (Sept. 5-12) which according tothe James J. Luce Foundation is now established in his memory.
The James J. Luce Foundation promotes young global leadership impacting positive social change and the NGOs that support them, particularly in the fields of the Arts, Education, and Orphan Care. The Bauer Fund support includes micro-grants and 'spotlighting ' through social media and the Foundation's Stewardship Report on Connecting Goodness which features original and aggregated content.
The 2019 award recipients are:
National: Hope For The Day HFTD is a 501 (c) (3) nonprofit organization founded in 2011 by Jonathan Boucher, who grew up just north of Chicago and got involved in the music industry at the age of 13 by putting on punk metal shows and creating community spaces where people felt they could belong.
In 2010, Jonny's boss and mentor, music festival promoter Mike Scanland, completed suicide. He was the 9th person Jonny personally knew to have completed. Mike's passing was a final-straw moment and compelled Jonny to take action. Hope For The Day was created as a way to honor not only Mike, but all the friends and family members Jonny knew who had died by suicide.
The organization began as a modest idea, printing out flyers with national suicide lifelines and other resources to distribute them within the music venues around Chicago that Jonny was familiar with as a manager and promoter.
Then, Jonny started getting onstage to say a few words, encouraging others to reach out for help. He noticed something kept happening: the more he spoke out, the more people would come forward to speak up, because he had pierced the silence surrounding mental health and suicide. He recognized that once the silence was broken, others felt empowered to communicate their own challenges.
"We have come to understand that suicide arises when someone perceives there are no resources available to end their suffering. Arriving at the point of suicidal crisis can stem from many different paths, all of which share a difficulty to communicate and address the psychological impact an experience is causing in someone's daily life."
Recognizing this, Jonny rapidly formed a diverse coalition of suicide survivors, lived experience peer supporters, clinicians and advocates, who shared his pressing sense of urgency to create tangible action on suicide prevention.
A collaboration between Hope For The Day and Dark Matter Coffee, Sip of Hope is the world's first coffee shop where 100% of the proceeds support proactive suicide prevention and mental health education. Sip of Hope is the perfect space for breaking the silence around suicide and raising the visibility of mental health resources in our community.
Regional: Delta Tau Delta
The national fraternity Delta Tau Delta has a mission: "Committed to Lives of Excellence." All members of Delta Tau Delta live by the fundamental principles of Truth, Courage, Faith and Power.
Delta Tau Delta has five phrases that complete their system of values.
"Integrity is Essential": Integrity means doing what you say you will do. Integrity establishes credibility for yourself and the Fraternity and having it means others can trust you, believe you, and count on you. "Accountability is Fundamental to all Commitments": Accountability means holding to your promises, making you responsible for both your words and your actions. "Lifelong Learning and Growth are Vital": There is no status quo in the pursuit of excellence – you are either moving ahead through continuous growth and learning or going backward and slowly narrowing your choices and opportunities in life. There is no point in today's world where one can afford to stop learning and growing. "Strengthening Community is Essential to our Vitality": The pursuit of a life of excellence must occur through constant interaction with many different communities. Therefore, a strong community is vital for your future, as well as the Fraternity's. "Brotherhood Sustains Us": Delta Tau Delta is an organization that relies on Brotherhood to hold us together. Brotherhood involves individual responsibility to one's self and to others.
While at Marietta College, Grant was a member of this fraternity. He often talked about his brothers and how much they meant to him. Last year the local chapter made mental health and suicide awareness a mission. Several events on campus were held to promote mental health education and prevention of suicide.
Local: The Education Department of Marietta College
The Marietta College Education Department recently received notification and approval from the Ohio Department of Education to allow its third regular education program to be dually certified and licensed. This completes the effort of Marietta College's Department of Education programs to be fully inclusive programs. In other words, any student that graduates from the program will be eligible to receive licensure in both early childhood/mild-moderate intervention specialist (special education), middle childhood/mild-moderate intervention specialist (special education and Adolescent, Youth and Adult (AYA-High School)/mild moderate intervention specialist (special education).
All graduates of the Marietta College program will now be additionally trained to work with children with disabilities (mental health included) and provide the necessary supports needed to thrive in the regular classroom general curriculum and perhaps make educated referrals to gain supports and services to increase success. The Bauer Fund award will allow the Education Department to obtain necessary supplies to make this transition possible. The Education Department believes that ALL children can learn.